PTA Tournaments: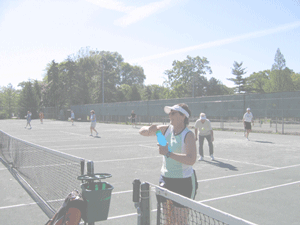 2017 Summer Schedule:
Entry Form or sign-up online will be available in this page about three weeks before the tournament date except for Clay Court Tournament
June 10th - 11th: PTA Clay Court Classic tournament. Visit the USTA Tournament Link to view status and draws. You may also see draw/schedule in PDF by clicking here
JULY 22-30: Tri-County Tennis tournament. The biggest tennis tournament in Midwest for non-pro level tournament. Click here to download Entry Form. Entry deadline must be postmark by July 15.
AUGUST 26-27: Eight Annual Leroy J. Harms Memorial Doubles tournament (formerly known as PTA Doubles Tournament). In memory of Leroy Harms, PTA President 2002-2004. Entry deadline is Tue, Aug 22 by 4pm.
SEPT 16-17: Peoria Open. This is a PTA event sponsor. Division: Singles, Doubles, Mxd Doubles.